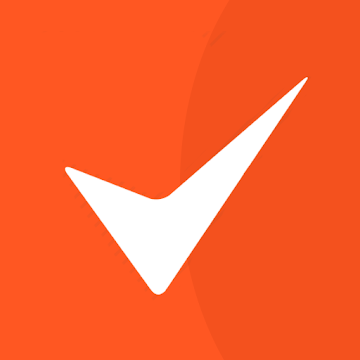 Invoice & Estimate on the Go
All trademarks belong to their respective owners.
Invoice & Estimate on the Go review
Send professional estimates and invoices to your customers with the help of Invoice & Estimate on the Go. A convenient and easy to use invoicing platform that is ideally designed and structured for small business owners and freelancers who require quick and efficient invoices so that they can get paid quicker. Create, track and send your customers invoices directly via the app on your phone, in turn, keeping track of your finances. The app allows the creation of a limited number of invoices, however, the full version of the app enables unlimited invoices. With an array of customization options, create professional PDF invoices and receipts on the go.
Features and Functions
Loaded with a set of handy features and functions, Invoice & Estimate on the Go mobile app is your one-stop solution and all you need to create the fastest and most professional receipt for your clients and customers. No matter where ever you may be, even in front of a customer, the app allows quick and easy invoice creation with just a few taps. It also comes with an automatic invoice generator that takes the information provided and creates an estimate within seconds.
For those who would like a little more individuality, the app features special invoice templates that can be customized with your own fields as well as a company logo. Another beneficial feature that helps with quick invoice creation is its frequently utilized items. These can be selected directly from the frequently utilized section to create a quick invoice in no time. What makes it even better is the app automatically syncs with the local phone book contacts on your mobile device, providing users with a quick access to customer details. For added personalization, users can add their own individual fields to create their invoices and receipts including shipping addresses, delivery addresses, rate, quantity, tax and more. Extremely efficient, handy and convenient, the Invoice & Estimate on the Go app is a must-have for small business owners and freelancers.
Interface
Designed and structured with a clear-cut, simplified modern outlook and user interface, the Invoice & Estimate on the Go mobile app comes with all its functions and features on its menu. Easy to navigate and utilize, each feature is well detailed and opens up on individual pages. With a basic white background and black text, the app functions are showcased at the top of the screen in the form of different tabs that are further broken down to help users understand better.
Conclusion
The Invoice & Estimate on the Go mobile app is fast and well organized invoicing management tool that helps business owners create, send and monitor all invoices and receipts sent to various customers. With everything created and sent directly via the app, it makes it easier for sellers to keep a track of whether the invoice is read and also of payments that have been made and those that are due, Cost effective, time-saving and extremely systematic, the Invoice & Estimate on the Go app is definitely one among the best of its kind when it comes to effective management techniques and invoice creation on-the-go.